January 14, 2017
Each weekly Sound Matters show kicks off with a segment called Headlines in Music & Entertainment News. Whatever the latest, greatest, and most newsworthy happenings going on in the world's of music and entertainment, Tom gives you the run-down here, along with his take and commentary. Listeners are always encouraged to call in or email and weigh-in with comments and questions as well. Episode #002 this week includes: The Musician's Corner®, This Week in Music History, and other surprises. Founding guitarist, Ringo Nelson and Chuck Stout, from Rockford, IL's RIPT are live in the studio talking about their upcoming reunion show in February. And as always, Tom concludes the show with a Sound Matter Moment.
SOUND MATTERS Facebook Group: www.facebook.com/groups/soundmatters
On This Episode:
Headlines in Music & Entertainment News: Artists turning down offers to play the inauguration, Beach Boys, Jackie Evancho, Elvis & Graceland, Trent Reznor & Nine Inch Nails, Def Leppard, Poison, Singles Soundtrack, Blake Shelton, Bonarroo Festival, Bob Lefsetz…
U2 touring The Joshua Tree in 2017… Albums vs. Singles…
Musician's Corner®: Should your band open for Bon Jovi?
Interview Guests: Founding guitarist RINGO NELSON and CHUCK STOUT from the band RIPT
This Week in Music History…
Sound Matter Moment… "Stay Hungry"
>> Full episode #0o2 streaming on Mixcloud here:
RIPT Facebook Page – https://www.facebook.com/riptfromrockford/
Behind the Shot: RIPT… July 2011 >> https://soundmatters.tv/behind-the-shot-ript/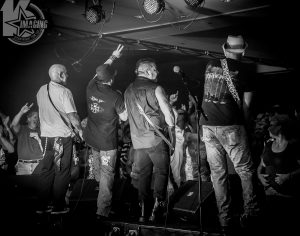 A 'Sound Matter Moment' >> www.soundmatters.tv/stay-hungry
To sponsor the Sound Matters Show or to book Tom Leu for appearances, please email us at soundmattersshow@gmail.com with inquiries.
Click below to listen to a previous Sound Matters show episode:

About the Host