March 17, 2018
Episode #049 – The Podcast: (also on Spotify, iTunes, iHeartRadio, Stitcher, TuneIn, & Spreaker)
Sound Matters show #049 features Tom's compelling conversation with comedian and That Metal Show host, Jim Florentine about writing his first book, his observations and rants about social media, the start of his comedy career and work in radio, perspectives on music, his take on dating in today's climate of heightened sexual harassment awareness, what keeps him motivated, dealing with haters, That Metal Show updates, and what advice he'd give his younger self. Jim is an avid music lover, particularly within the hard rock and heavy metal genres, and frequently makes music references and analogies when discussing his own career journey. He has a great outlook on managing his career, and sustaining long-term success as an entertainer.
Inside the Interview:
01:39 – On how it feels to be a first time author & the publishing process…
03:43 – Highlights of observations & bits in the new book "Everybody is Awful, Except You"…
08:18 – On Jim's early days coming up as a stand-up comedian & working in radio…
09:59 – Anything in Jim's music collection that might surprise people?
11:30 – Story in the book on Jim's run-in with the Scorpions back in the day…
13:58 – Jim's take on all the recent sexual harassment allegations…
16:45 – What keeps Jim going & motivated after all these years…?
17:32 – On handling the critics & haters…?
18:40 – Most underrated comic currently…?
19:17 – "That Metal Show" updates…
20:48 – The most challenging "That Metal Show" guest & why…?
21:46 – What advice would Jim give to his younger self…?
24:17 – What's projects are up next & on the horizon for Jim Florentine?
Connect with Jim Florentine:
Website: www.jimflorentine.com
Facebook Page: www.facebook.com/jimflorentine
Twitter: www.twitter.com/mrjimflorentine
Instagram: www.instagram.com/jimflorentine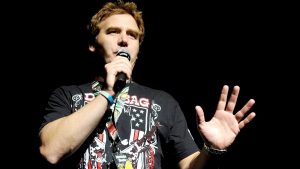 If you, your business, brand, or organization is interested in sponsoring the Sound Matters Show, please email us at soundmattersshow@gmail.com with inquiries.
Stay tuned-in…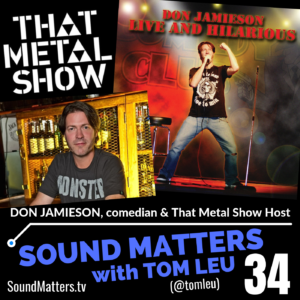 About the Host