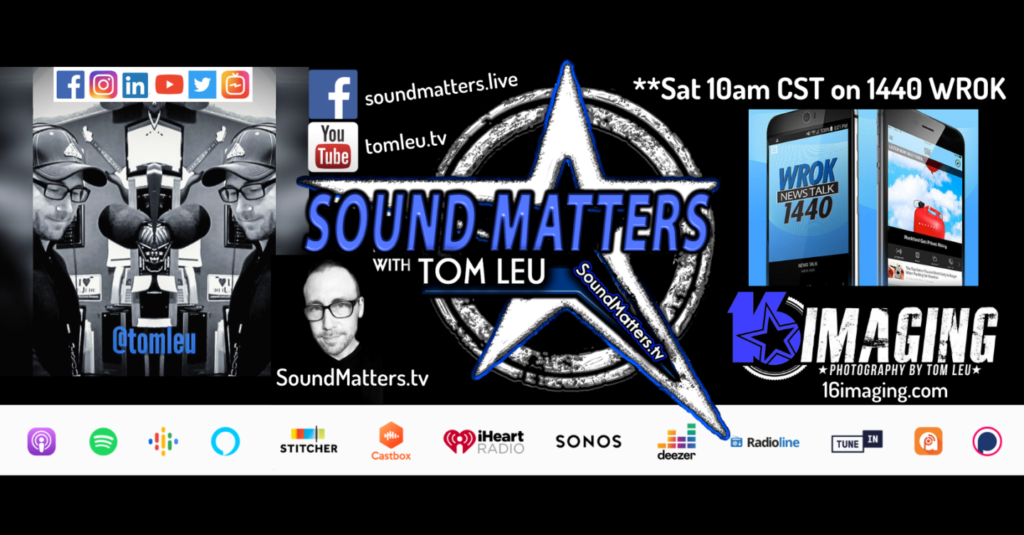 (SMx) Episodes
Sound Matters Xtras… In addition to the numbered full-length SOUND MATTERS Show in-depth interviews and conversations with movers in music AND business… (SMx) are a collection of BONUS podcast episodes featuring additional guest interviews, (Music Talk Tuesday) live segments with Terry "Double T" Turen on 96.7 The Eagle, "sound matters"-related commentary, opinions, and other assorted short(ish) segments and audio ear candy to enjoy!
Get some and share some… positive ratings & reviews on your favorite podcast platform are always appreciated!
All Podcasts also on: Spotify, Apple Podcasts, Amazon Music, Google Podcasts, iHeartRadio, Stitcher, TuneIn Radio, & Spreaker
2021
2020
2019
Connect with TOM LEU:
Websites: www.SoundMatters.tv | www.16Imaging.com
Facebook Page: www.facebook.com/groups/soundmatters
Twitter: www.twitter.com/tomleu (@tomleu)
Instagram: www.instagram.com/tomleu (@tomleu)
YouTube: www.tomleu.tv
Assorted Sound Matters show excerpt videos live from the 1440 WROK studios:
Episode Sponsors:
If you, your business, brand, or organization is interested in advertising and/or sponsoring Sound Matters, please email us at soundmatters@tomleu.com with inquiries.