June 02, 2018
Episode #057 – The Podcast: (also on Spotify, iTunes, iHeartRadio, Stitcher, TuneIn, & Spreaker)
Sound Matters episode #057 features Jeanne Robertson… a professional speaker and humorist for over five decades. With no signs of slowing down, Jeanne fills venues around the country telling hilarious stories from her storied life as a teenage contestant in the Ms. America pageant, to a mother, a wife, and a successful business person throughout it all. Jeanne wraps her humor around universal and inspiring messages that speak to people of all ages, from all walks of life. On this episode, Jeanne shares her valuable insights as a professional communicator, humorist, and business person.
Conversation Keys:
01:46 – Why Jeanne doesn't describe herself as a motivational speaker…
04:18 – Distinguishing between a professional speaker vs. a motivational speaker…
07:22 – Advice to up-and-coming professional speakers…
08:55 – On the evolution of her speaking career…
16:23 – The importance of niched material and how to get repeat business…
22:31 – On the difference between a humorist and a comedian…
30:32 – How are convention talks vs. doing your own shows different?
32:48 – On the art of storytelling and timing…
38:27 – Why Jeanne isn't a speech coach…
40:48 – Jeanne's perspectives on the use of social media as a professional speaker…
45:03 – Why Jeanne doesn't talk about controversial topics…
46:07 – On bringing people together at her events using humor…
Connect with Jeanne Robertson:
Website: www.jeannerobertson.com
Facebook Page: www.facebook.com/jeannelaughs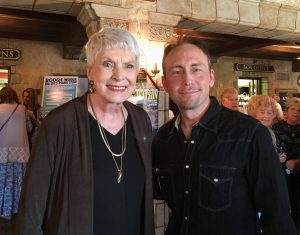 If you, your business, brand, or organization is interested in sponsoring the Sound Matters Show, please email us at soundmattersshow@gmail.com with inquiries.
Stay tuned-in…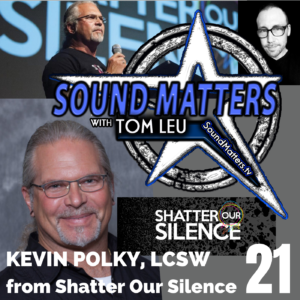 About the Host