June 10, 2017
Episode #021 of the Sound Matters radio show features Shatter Our Silence Founder and Executive Director, Kevin Polky discussing the all-important topic of suicide awareness and assistance. All Sound Matters Radio episodes conclude with Tom's signature Sound Matter Moment.
On This Episode:
Get Sound Matters Radio

interview podcasts

on >> iTunes & Spreaker and

full show streams

on >> Mixcloud
Sound Matters Spotlight: Eagles, One of These Nights, 1975 ("One of These Nights")

Rockford's Local Music Scene

with Kevin McCarthy from 96.7 The Eagle
INTERVIEW Guest: KEVIN POLKY from the SHATTER OUR SILENCE Organization
Sound Matters Spotlight: Loudness, Thunder In The East, 1985 ("We Could Be Together")
Sound Matter Moment… "Let It Be"
Links:
Shatter Our Silence Facebook page: www.facebook.com/sosrockford and main website: www.shatteroursilence.org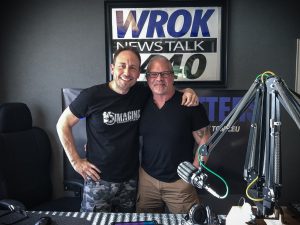 Inside the Interview:
01:38 – About Kevin Polky…
03:13 – How did Shatter Our Silence come to exist?
04:45 – When did SOS begin, and what are some recent events?
05:50 – Top 3 goals of the SOS organization…
07:43 – Performing Arts partnerships with SOS…
08:33 – On the 2016 inaugural SOS events…
10:11 – Upcoming events…
13:26 – Crisis support toll free hotline and text support numbers…
15:24 – On Chris Cornell's suicide and a cautionary tale…
Connect with Shatter Our Silence:
Website: www.shatteroursilence.org
Facebook Page: www.facebook.com/sosrockford
Instagram: www.instagram.com/shatteroursilence
A 'Sound Matter Moment' >> www.soundmatters.tv/let-it-be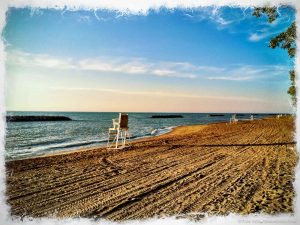 Episode Sponsors:
>> If you, your business, or organization is interested in sponsoring the Sound Matters radio show, please email us at soundmatters@tomleu.com
**On-demand show podcasts and streams of all episodes will be available the week following each show's air date on this site, as well as on iTunes > HERE.
> Until we meet again… Stay tuned-in…
Click below to listen to recent Sound Matters radio episodes: