August 08, 2022
Episode #128 – The Podcast: (also on Spotify, Apple Podcasts, Amazon Music, Google Podcasts, iHeartRadio, Stitcher, TuneIn Radio, & Spreaker)
Rachel Friend, M.A. is a mindset coach, relationship expert, and college instructor with a Masters Degree in Human Communication. In this in-depth conversation, Rachel shares her mission to help you learn how to harness the power of your perspective by using her S.H.I.F.T. method so that you can get out of your own way, make peace with your past, and connect more deeply with yourself and others in your life. I met Rachel at conference we were both speaking at, and instantly connected with her message. We even went on to co-host a livestream/podcast series titled "Talking shiFt with Rachel & Tom" during the first year of the pandemic. This was our very first conversation back in May of 2020, and definitely beneficial for anyone who "communicates" with others on a regular basis… don't miss it!
SOUND MATTERS Facebook Group: www.facebook.com/groups/soundmatters
Inside the Interview:
Who is her target audience?
Why communication training is necessary for most people.
Why humility is necessary to improve as a communicator.
Why owning who you are and taking responsibility is where true power lies.
What is a "mindset" coach and why is it so important?
The power of YOUR perspective… How meaning is derived… and how we see the world.
What about the naysayers?
About Rachel's online workshop… the Gift of S.H.I.F.T.
Connect with Rachel Friend:
Website: www.itsrachelfriend.com
Instagram: www.instagram.com/itsrachelfriend
To sponsor the Sound Matters Show or to book Tom Leu for appearances, please email us at soundmattersshow@gmail.com with inquiries.
Click below to listen to a previous Sound Matters show episode: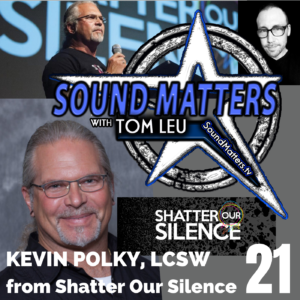 Stay tuned in…
About the Host