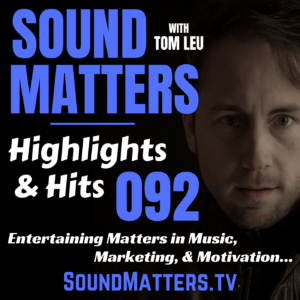 May 20, 2020
Sound Matters "Highlights & Hits" show #092 combo show featuring excerpts from the live radio show on 1440 WROK, AND from the first ever live-streamed Sound Matters episode 01 out to social media. On this episode we discuss/debate "how you found/find new music" and "what are your guilty pleasure bands or artists"… "Expert" panelists include Joe Dredge, Mark Jake Jacobson, and Spencer Jacobsen weighing-in and spouting-off.
>> SOUND MATTERS Facebook Group: www.facebook.com/groups/soundmatters
Episode #092 – The Podcast: (also on Spotify, Apple Podcasts, iHeartRadio, Stitcher, & Spreaker)
Joe Dredge: www.twitter.com/joewilly804 & (@joedredge on IG)
Mark Jake Jacobson: www.facebook.com/markkjacobson & (@markjakejacobson on IG)
Spencer Jacobsen: www.twitter.com/soundguy21 & (@hallmarkenickie on IG)
Episode Sponsors:
>> If you, your business, brand, or organization is interested in advertising and/or sponsoring the Sound Matters Show, please email us at soundmatters@tomleu.com with inquiries.
Until we meet again… Stay tuned-in…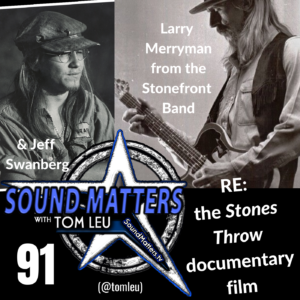 About the Host