April 14, 2018
Sound Matters episode 052 features Tom's 4th in-depth conversation with Michael Sweet from Stryper about the band's latest release, God Damn Evil, the inevitable controversy the band has always endured, social media's pros and cons today, Michael's perspectives on continually putting out new material three decades into his career, upcoming projects, dealing with haters and critics, and much more…
On This Episode:
Sound Matters Radio INTERVIEW guest: Michael Sweet from Stryper.
Episode #052 – The Podcast: (also on Spotify, iTunes, iHeartRadio, Stitcher, TuneIn, & Spreaker)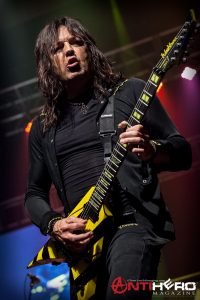 Inside the Interview:
01:53 – On being busy, consistently creative, & getting diagnosed with ADHD…
05:56 – About the latest Stryper album, "God Damn Evil"
07:37 – On the perception & controversy of the new album's title…
11:47 – Why to some people have to be so fundamental & judgmental?
13:17 – On social media's pros & cons & proliferation in today's world…
18:56 – Michael's perspective on band's writing & recording new music…
24:48 – Michael's upcoming plans for all of his musical projects…
27:24 – On handling, confounding & challenging the critics…
32:02 – On staying inspired, driven, and productive…
Connect with Michael Sweet:
Stryper: www.Stryper.com
Website: www.michaelsweet.com
Facebook Page: www.facebook.com/themichaelsweet
Twitter: www.twitter.com/michaelsweet
Instagram: www.instagram.com/michaelsweetstryper
Episode Sponsors:
>> If you, your business, brand, or organization is interested in sponsoring the Sound Matters Radio Show, please email us at soundmatters@tomleu.com with inquiries.
Until we meet again… Stay tuned-in…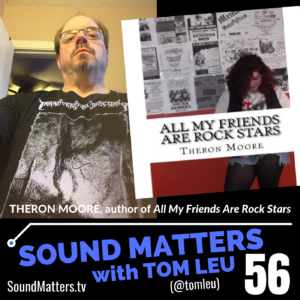 About the Host