January 27, 2018
Sound Matters show #043 features Tom's conversation with music publicist, Jon Freeman from Freeman Promotions. Jon gives us an inside look at the music business from a perspective few actually get to see. Jon shares some great stories and insights that shine a spotlight behind the scenes of what really goes on inside a music publicity and promotions company…
On This Episode:
Sound Matters Radio INTERVIEW Guest: Jon Freeman from Freeman Promotions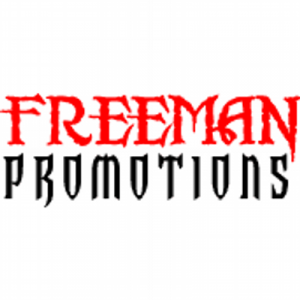 Episode #043 – The Podcast: (also available on iTunes, iHeartRadio, Stitcher, TuneIn, & Spreaker)
Inside the Interview:
02:48 – Jon's background & the beginnings of Freeman Promotions…
04:41 – The early acts at Freeman Promotions & working with GWAR…
06:11 – On the subtleties of what a PR company does, needs, & expects…
10:03 – On the evolving nature of online marketing & journalism…
12:01 – On Jon's music preferences…
13:04 – A "typical" day in the life of a music publicist…
14:31 – What's the hardest & most challenging part of music publicity & promotion?
15:30 – How does the internet factor into the success of breaking new bands?
16:15 – On the "generic" bands out there…
17:31 – How do you learn how to be music publicist?
18:26 – What do those just starting out in the music business misunderstand about it?
20:19 – Fun stories inside the world of a music publicist…
24:19 – Jon Freeman… the musician?
25:13 – Bucket list band Jon would like to work with?
26:20 – What advice would Jon give his younger self?
27:47 – On working with Freeman Promotions and Sound Matters Radio…
Connect with Jon Freeman & Freeman Promotions:
Website: www.freemanpromotions.com
Facebook: www.facebook.com/freemanpromotions
Twitter: www.twitter.com/freemanpromo (@freemanpromo)
Instagram: www.instagram.com/freemanpromo (@freemanpromo)
Episode Sponsors:
>> If you, your business, brand, or organization is interested in sponsoring the Sound Matters Radio Show, please email us at soundmatters@tomleu.com with inquiries.
**Podcasts of Interviews and Highlights & Hits episodes available where you are.
> Until we meet again… Stay tuned-in…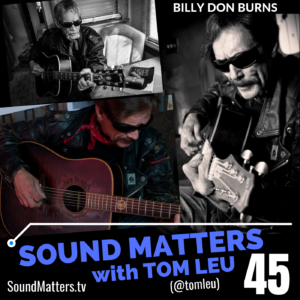 About the Host