December 09, 2017
Sound Matters show #039 features Tom's second interview with Jack Russell, lead singer and chief songwriter for Jack Russell's Great White. Tom and Jack talk about his recent management changes, the legacy of the Once Bitten album, the recording process these days, health, sobriety, Jack's forthcoming memoir, and his philosophy on success today, and much more…
On This Episode:
Get Sound Matters Radio interview podcasts on >> iTunes, iHeartRadio, Stitcher, TuneIn, & Spreaker
INTERVIEW Guest: Jack Russell from Jack Russell's Great White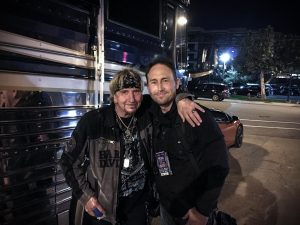 Episode #039 – The Podcast: (also available on iTunes, iHeart Radio, Stitcher, Spreaker, & Tune In Radio, etc.)
Inside the Interview:
02:13 – On talking to journalists with something to say…
02:58 – On the Once Acoustically Bitten album release and live show…
07:11 – What is it about the Once Bitten album that still resonates…?
08:11 – On "Rock Me" being released as the lead single…
09:24 – On recording today vs. back in the day…
10:58 – On Jack's voice today…
13:40 – On life today as a 50-something…
16:55 – On Jack's health these days…
17:34 – On using celebrity for positive…
19:41 – About Jack's recovery, not drinking today, and living sober…
26:31 – Is there a book/memoir in Jack Russell's future?
30:58 – 40 years in the music business has taught Jack what about life and success?
32:49 – Did Jack enjoy this interview?
33:51 – Reflections on life today and lessons learned…
Connect with Jack Russell:
Website: www.jackrussellsgreatwhite.com
Facebook: www.facebook.com/JackRussellsGreatWhite
Twitter: www.twitter.com/jacksgreatwhite (@JacksGreatWhite)
>> If you, your business, brand, or organization is interested in sponsoring the Sound Matters Radio Show, please email us at soundmatters@tomleu.com with inquiries.
> Until we meet again… Stay tuned-in…
Click below to listen to recent Sound Matters radio episodes: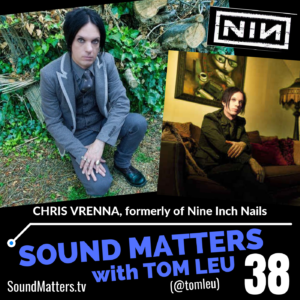 About the Host