December 02, 2017
Episode #038 – The Podcast: (also on Spotify, Apple Podcasts, Amazon Music & Spreaker)
Sound Matters show #038 features Tom's in-depth interview with Chris Vrenna, Grammy winning musician, composer, producer, remixer, and drummer best known for his work in Nine Inch Nails, Marilyn Manson, and Tweaker among many others. Tom and Chris dig deep into topics ranging from music technology, his time in Nine Inch Nails and Marilyn Manson, his solo project Tweaker, scoring video game soundtracks, the Rock and Roll Hall of Fame, Nine Inch Nails' legacy, David Bowie, recovery, and more. Not only is Chris an amazingly talented and interesting guy, he also happens to be one of the coolest and most gracious guests I've had to privilege to talk to!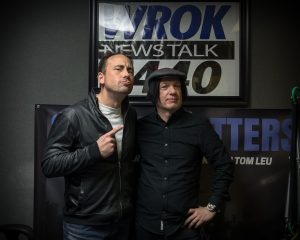 SOUND MATTERS Facebook Group: www.facebook.com/groups/soundmatters
Inside the Interview:
02:19 – How Tom and Chris met as fellow educators…
03:36 – Chris' view today of his career in the music business thus far…
04:28 – On Chris' mentors when he was coming up…
05:25 – On technology within today's music business…
07:27 – On the origins of Chris and Trent Reznor's relationship and his time in Nine Inch Nails…
09:04 – Nine Inch Nails, Interscope Records, Jimmy Iovine, Dr. Dre, & the Sharon Tate house…
10:30 – On Chris and Marilyn Manson…
12:53 – Is there a book in Chris' future?
13:51 – On wanting to be the guy to the right of the guy in the spotlight…
16:09 – About Chris' band/project, Tweaker…
18:40 – On Chris' work composing video game scores and soundtracks…
20:32 – Chris' one bucket list gig…
22:07 – Tweaker, Chris' collaborators, and the big name music artist who got away…
23:57 – On touring and why Chris isn't doing it currently…
25:26 – On Nine Inch Nails and the Rock and Roll Hall of Fame…
26:55 – On the legacy and influence of Nine Inch Nails…
28:28 – Chris' take on the 2018 Rock and Roll Hall of Fame inductees…
30:01 – On Chris and Guns 'N Roses…
30:30 – On first ballot Rock Hall inductees…
32:15 – On Chris and David Bowie…
34:26 – What advice would Chris give his younger self…
36:25 – On Tom and Chris' next conversation…
Connect with Chris Vrenna:
Facebook: www.facebook.com/chrisvrennaofficial
Twitter: www.twitter.com/chrisvrenna
Instagram: www.instagram.com/chris_vrenna
To sponsor the Sound Matters Show or to book Tom Leu for appearances, please email us at soundmattersshow@gmail.com with inquiries.
Click below to listen to a previous Sound Matters show episode: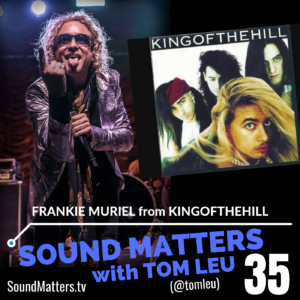 About the Host