September 30, 2017
Sound Matters episode #032 features Tom's interview with Aryn Jonathan Black, lead singer of the great Austin, TX based rock band Scorpion Child. Tom and Aryn spoke in the spring of 2016, just before the release of the band's second album, Acid Roulette. Conversations get into discussions about his musical influences, comparisons, perspectives on performing live, touring, and his even lessons learned in the music business along the way. Show #032 concludes with Tom's signature Sound Matter Moment…
On This Episode:
Get Sound Matters Radio interview podcasts on >> iTunes, iHeartRadio, & Spreaker
INTERVIEW Guest: Aryn Jonathan Black of SCORPION CHILD
Sound Matter Moment… "Who Are You"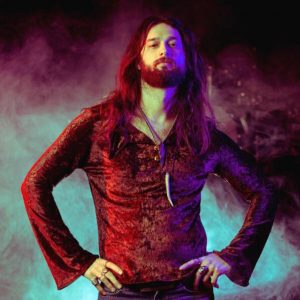 Episode #032 – The Podcast: (also available on iTunes, iHeart Radio, Stitcher, & Tune In Radio, etc.)
Inside the Interview:
02:06 – On the release of Scorpion Child's second album Acid Roulette…
03:23 – How was the writing and recording process different on this record?
05:13 – On Scorpion Child's lyrical content…
07:14 – On the overall concept and genesis of Acid Roulette…
11:15 – On the band helping complete the song ideas musically…
12:22 – On spiritual overtones in Aryn's lyrics…
13:50 – About Scorpion Child's cover of "Hole In The Sky" by Black Sabbath…
15:16 – On comparisons to Led Zeppelin…
17:59 – On Scorpion Child live…
20:27 – What has Aryn learned about the music business in recent years…
22:25 – Scorpion Child on the road…
Connect with Scorpion Child:
Website: www.scorpionchild.com
Facebook Page: www.facebook.com/scorpionchild
Twitter: www.twitter.com/scorpionchild
Instagram: www.instagram.com/scorpionchildofficial
A 'Sound Matter Moment' >> www.soundmatters.tv/who-are-you
Episode Sponsors:
If you, your business, brand, or organization is interested in sponsoring the Sound Matters Show, please email us at soundmatters@tomleu.com with inquiries.
**On-demand show podcasts and streams of all episodes will be available the week following each show's air date on this site, as well as on iTunes > HERE.
Until we meet again… Stay tuned-in…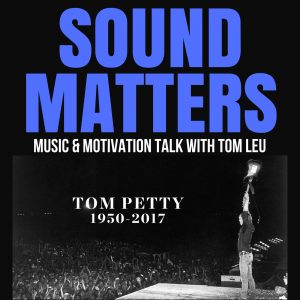 About the Host