May 06, 2017
Episode #018 of the Sound Matters show features Tom's interview with serial entrepreneur Phillip Ryan Block from Independent Ear Productions and Block Media Group. And the inaugural ROCKFORD'S LOCAL MUSIC SCENE update with 96.7 The Eagle's Kevin McCarthy.
On This Episode:
INTERVIEW Guest: PHILLIP RYAN BLOCK from Independent Ear Productions & Block Media Group

Rockford's Local Music Scene

with Kevin McCarthy from 96.7 The Eagle
Sound Matter Moment… "Time Waits For No One"
Phillip Ryan Block Facebook page: www.facebook.com/phillipryanblock – and main website for Independent Ear Productions: www.independentear.com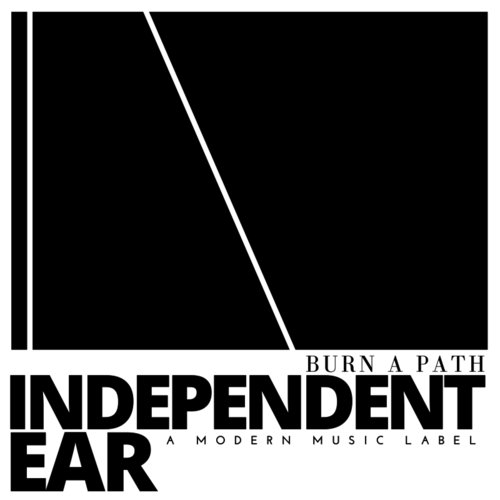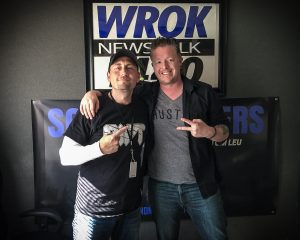 Inside the Interview:
02:34 – What is Independent Ear Productions (IEP)?
04:13 – What are IEP's services?
05:08 – How do you find artists to bring into IEP?
05:37 – What does "hustle" mean to you, and why do so many not walk the talk?
06:53 – How does one stop making excuses and overcome fear?
07:33 – What is Block Media Group?
08:31 – On blazing your own trails…
09:19 – Phillip's philosophy on 9 to 5…
12:00 – What is the Human Element Program?
15:22 – How does the Human Element affect change in artist/fan dynamic?
17:32 – On self-awareness…
19:12 – On where to find Phillip online…
Connect with Phillip Ryan Block:
Website: www.independentear.com
Facebook Page: www.facebook.com/phillipryanblock
Twitter: www.twitter.com/P_RyanBlock
Instagram: www.instagram.com/phillipryanblock
Rockford's Local Music Scene with Kevin McCarthy – www.facebook.com/rockfordslocalmusicscene
A 'Sound Matter Moment' >> www.soundmatters.tv/time-waits-for-no-one
If you, your business, brand, or organization is interested in sponsoring the Sound Matters Show, please email us at soundmattersshow@gmail.com with inquiries.
Until we meet again… Stay tuned-in…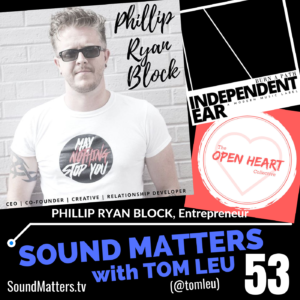 About the Host