Sound Matters 009:
March 04, 2017
Episode #009 of the Sound Matters radio show features Tom's in-depth interview with FireHouse guitarist Bill Leverty talking about Bill's new solo material, the history of Firehouse, the music business past & present, and more. This episode spotlights Pink Floyd's The Dark Side of the Moon album, and Alice In Chains classic track "Rooster." Tom's signature Sound Matter Moment wraps up the show.
On This Episode:
Interview Guest: BILL LEVERTY of FIREHOUSE
Sound Matter Moment… "Nothing Else Matters"
Inside the Interview:
01:40 – On intellectual property in the age of the internet…
03:00 – On photography & concert photography…
05:04 – About Bill's new solo single "You're A Natural (Disaster)"
09:43 – Bill's back catalog of solo material…
14:22 – The Firehouse Rock Never Stops Tour in '98 & the state of rock music at that time…
16:46 – On why 80's & 90's music fell out of favor, and is now back…
19:40 – On Firehouse winning Best New Artist at the 1992 AMA's…
21:23 – Why do bands like Firehouse and others from that era do well outside of the U.S.?
24:06 – On the secrets to Firehouse's success and longevity…
28:13 – New Firehouse music forthcoming…?
29:53 – On streaming in today's music business…
34:34 – What's a question no one asks, but you wish they would?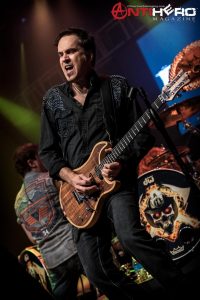 Connect with Bill Leverty:
Website: www.leverty.com
Facebook: www.facebook.com/leverty
Firehouse: www.firehousemusic.com
Twitter: www.twitter.com/leverty (@leverty)
Instagram: www.instagram.com/billleverty (@billleverty)
Album Spotlight >> Pink Floyd – The Dark Side of the Moon (1973)…
A 'Sound Matter Moment' >> www.soundmatters.tv/nothing-else-matters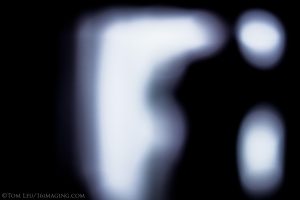 Episode Sponsors:
If you, your business, or organization is interested in sponsoring the Sound Matters radio show, please email us at soundmatters@tomleu.com
Until we meet again… Stay tuned-in…
Click below to listen to recent Sound Matters radio episodes: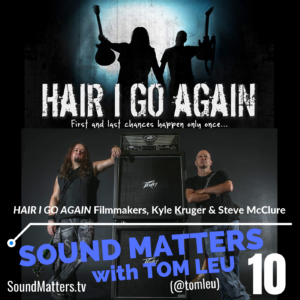 About the Host