January 21, 2017
Episode #003 – The Podcast: (also on Spotify, Apple Podcasts, Amazon Music, Google Podcasts, iHeartRadio, Stitcher, TuneIn Radio, & Spreaker)
Sound Matters show episode 003 features Tom's conversation with Rockford native and AntiHero Magazine Publisher & Editor in Chief, Thomas Woroniak about the realities of running an online music magazine, branding, concert photography, and the future of the rock and metal magazine. Tom is an excellent music photographer and has shot a who's who of the biggest rock and metal acts in the world for many years. Each Sound Matters radio show concludes with an excerpt from Tom's weekly Sound Matters column to infuse some motivation and encouragement into the conversation.
SOUND MATTERS Facebook Group: www.facebook.com/groups/soundmatters
Inside the Interview:
01:55 – Tom's background in music & media…
02:46 – On studying music theory in college…
03:43 – Why start an online music magazine?
06:01 – Growth, management, & monetization of an online music magazine…
07:55 – Content & brand building on AntiHero Magazine…
09:24 – Will AntiHero ever be a print magazine?
11:40 – Tom's concert photography & outlook…
13:01 – Tom's photography website & name history…
13:56 – Observations from the photography pit…
16:16 – Bucket list bands still to shoot…
17:23 – AntiHero Mag's 2017 plans…
Connect with Thomas Woroniak:
Website: www.thomasworoniakphotography.com
Facebook: www.facebook.com/AntiHeroMagazine/
Twitter: www.twitter.com/antiheromag (@AntiHeroMag)
Instagram: www.instagram.com/antiheromagazine (@AntiHeroMagazine)
Behind the Shot: Lajon Witherspoon, Sevendust… July 2012 >> https://soundmatters.tv/behind-the-shot-lajon-witherspoon-of-sevendust/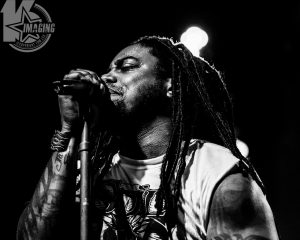 A 'Sound Matter Moment' >> www.soundmatters.tv/once-around-the-ride
To sponsor the Sound Matters Show or to book Tom Leu for appearances, please email us at soundmattersshow@gmail.com with inquiries.
Click below to listen to a previous Sound Matters show episode: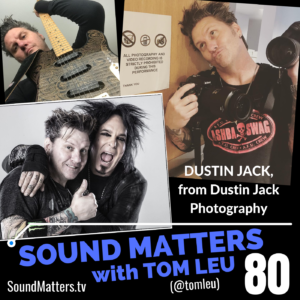 About the Host