December 03, 2021
Episode #115 – The Podcast: (also on Spotify, Apple Podcasts, Amazon Music, Google Podcasts, iHeartRadio, Stitcher, TuneIn Radio, & Spreaker)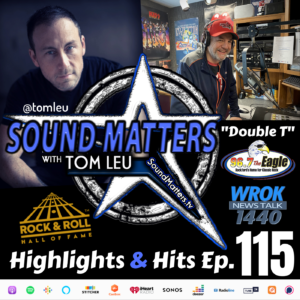 Sound Matters Show "Highlights & Hits" episode #115 features my conversation with Terry "Double T" Turen about his first hand account and journey attending the 2021 Rock & Roll Hall of Induction Ceremony and museum in Cleveland, OH. Go inside the event and museum from a huge music fan and longtime radio personality. Whatever your personal views are on the Rock Hall, this episode sheds light on the presenters and performers from that night that you don't get on the edited broadcast of the event. Be sure to also check out the "Music Talk Tuesday" podcast segments with Tom and Double T as well.
SOUND MATTERS Facebook Group: www.facebook.com/groups/soundmatters
Connect with Terry "Double T" Turen:
Facebook: www.facebook.com/terry.turen
Instagram: www.instagram.com/doubletrockford
To sponsor the Sound Matters Show or to book Tom Leu for appearances, please email us at soundmattersshow@gmail.com with inquiries.
Click below to listen to recent Sound Matters show episode: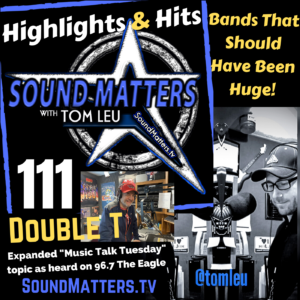 About the Host