September 05, 2021
Episode #113 – The Podcast: (also on Spotify, Apple Podcasts, Amazon Music, Google Podcasts, iHeartRadio, Stitcher, TuneIn Radio, & Spreaker)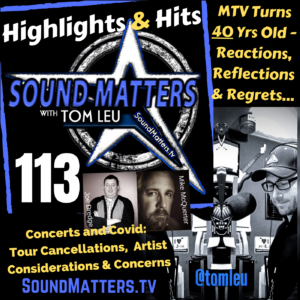 Sound Matters Show "Highlights & Hits" episode #113 features conversations about the current state of concerts and touring cancellations amidst the most recent developments with the Covid-19 pandemic. Also, guests Mike McQuerter, Joe and Cathy Dredge talk about MTV turning 40 years old, what the channel (and the changing programming) meant to them, and how it resonated differently with different age groups through the years.
SOUND MATTERS Facebook Group: www.facebook.com/groups/soundmatters
Connect with McQuerter Photography:
Facebook: www.facebook.com/mcquerterphotography
Instagram: www.instagram.com/mcquerterphotography
Episode Sponsors:
To sponsor the Sound Matters Show or to book Tom Leu for appearances, please email us at soundmattersshow@gmail.com with inquiries.
Click below to listen to recent Sound Matters show episode: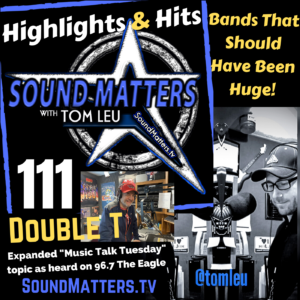 About the Host