July 05, 2021
Episode #111 – The Podcast: (also on Spotify, Apple Podcasts, Amazon Music, Google Podcasts, iHeartRadio, Stitcher, TuneIn Radio, & Spreaker)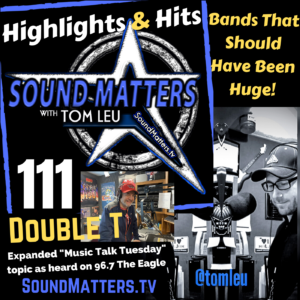 Sound Matters Show "Highlights & Hits" episode #111 features Terry "DoubleT" Turen from 96.7 The Eagle, Spencer Jacobsen, and I running down our choices for "Bands That Should've Been Huge." An expanded edition of a topic we did on Music Talk Tuesday recently on The Eagle. Also, I talk about the new Mammoth WVH album by Wolfgang Van Halen on this Highlights & Hits edition of the show.
SOUND MATTERS Facebook Group: www.facebook.com/groups/soundmatters
Connect with Double T:
Facebook: www.facebook.com/terry.turen
Instagram: www.instagram.com/doubletrockford
Episode Sponsors:
If you, your business, brand, or organization is interested in sponsoring the Sound Matters Show, please email us at soundmatters@tomleu.com with inquiries.
Click below to listen to recent Sound Matters show episode: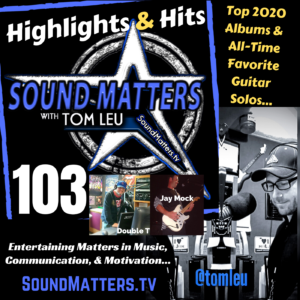 About the Host