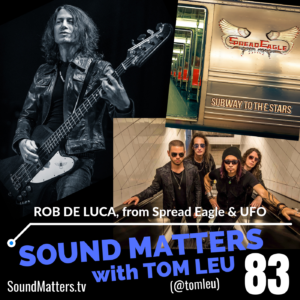 August 8, 2019
Sound Matters episode 083 features Tom's conversation Rob De Luca. Rob is a rock bassist, vocalist, songwriter and producer who's best known as a founding member of Spread Eagle. He's also toured with UFO and former Skid Row vocalist, Sebastian Bach, among others, for many years.
Hailing from NYC, Spread Eagle released two albums: 1990's self-titled Spread Eagle and 1993's Open To The Public. They disbanded in 1995, and in 2006 the band reformed with new personnel on guitar and drums. Today, along with guitarist Ziv Shalev and Rob's cousin, Rik De Luca on drums, founding vocalist Ray West and Rob De Luca have released the third Spread Eagle album titled Subway to the Stars on Frontiers Records. Subway to the Stars is exceptional. As promised, this album picks up right where the band left off in the '90s. This record rocks start to finish with great songs, pristine playing, and top-shelf production. The band likes to call their sound "East Coast Street Metal"… call it what you want, I call it kick ass rock'n roll. Rob was a pleasure to speak to as we dug into Spread Eagle's current line-up and future plans, what former members are doing today, and his long-standing gigs with both UFO and Sebastian Bach, and his strong advice for musicians today…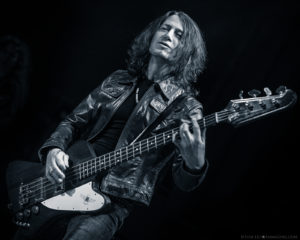 On This Episode:
Sound Matters Radio INTERVIEW guest: Rob De Luca from Spread Eagle and UFO.
Episode #083 – The Podcast: (also on Spotify, iTunes, Google, iHeartRadio, Stitcher, TuneIn, & Spreaker)
Connect with Rob De Luca & Spread Eagle:
Website: www.spreadeagle.us
Facebook: www.facebook.com/spreadeaglenyc
Facebook: www.facebook.com/robdeluca2012
Instagram: www.instagram.com/rob_deluca_bass (@rob_deluca_bass)
Episode Sponsors:
>> If you, your business, brand, or organization is interested in advertising and/or sponsoring Sound Matters, please email us at soundmatters@tomleu.com with inquiries.
Until we meet again… Stay tuned-in…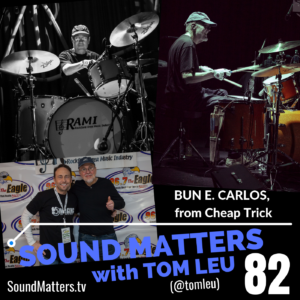 About the Host