June 23, 2018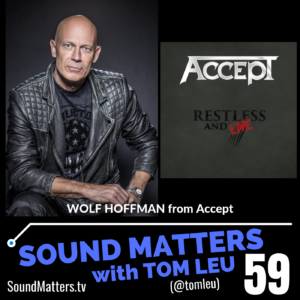 Sound Matters episode #059 features Tom's conversation with Wolf Hoffman from the great German heavy metal band Accept. Wolf and Tom cover a lot of ground from Accept's Restless and Live as well as new studio albums, Wolf's perspectives on the music business today, being a professional photographer past and present, leaving a legacy, and much more…
On This Episode:
Sound Matters Show INTERVIEW guest: Guitarist, Wolf Hoffman from Accept
Episode #059 – The Podcast: (also on Spotify, Apple Podcasts, iHeartRadio, Stitcher, & Spreaker)
Inside the Interview:
00:27 – On Accept's latest live release "Restless & Live" and live albums in general…
02:21 – On touring and travelling worldwide…
04:17 – The production and authentic "live" element of the new album…
06:45 – On still having fun and not taking the music business for granted four decades on…
10:50 – On Accept's latest studio album…
11:35 – On Wolf's professional photography career and leaving a legacy…
13:28 – Wolf's perspective on music/concert photography today….
14:38 – The relationship between Wolf and Accept bassist, Peter Baltes…
16:16 – What's on Wolf's website?
17:59 – New music that Wolf is listening to…
18:43 – On shielding yourself from other artists…
19:51 – On Wolf's solo albums and the process of making videos…
22:16 – On the possibility of Accept ever reuniting with Udo Dirkschnieder…
Connect with Wolf Hoffman:
Website: www.wolfhoffman.com
Facebook Page: www.facebook.com/wolfhoffmanofficial
Twitter: www.twitter.com/thewolfhoffman
Website: www.acceptworldwide.com
Facebook Page: www.facebook.com/accepttheband
Episode Sponsors:
>> If you, your business, brand, or organization is interested in sponsoring the Sound Matters Radio Show, please email us at soundmatters@tomleu.com with inquiries.
Until we meet again… Stay tuned-in…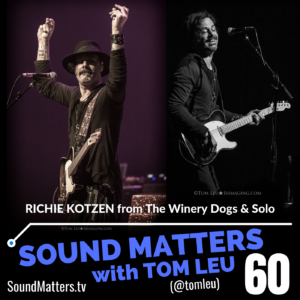 About the Host