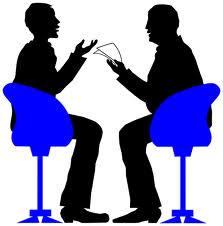 Sound Matters: Music & Entertainment Talk with Tom Leu features interviews with movers & shakers in the music and entertainment businesess. Interviews are a central component of the show, and of Tom's broader work as both a writer and a professional speaker, trainer, and coach.
As the former host of the Ground Level TV show, writer and speaker, Tom Leu, has interviewed hundreds of people from multiple business, artistic, academic, and entertainment fields.
Tom's passion is to interview the many "rock stars" among us and find out what makes them tick; what drives them toward their definition of "success." The mission is to uncover and discover their key principles of success psychology, and philosophies of achievement both personally and professionally, and then share it with the Sound Matters Radio audience. This isn't celebrity gossip (many who Tom interviews aren't "celebrities"… yet), as much as it's the sharing of success insights by those who are driven to achieve and contribute to the world through their art and their work.
Tom shares these insights with the simple purpose to inspire, to be inspired, and to learn from each other… taking what you like and leaving the rest, while putting it all into practice in the real-world where applicable.
It doesn't matter whether you're a musician, model, or mechanic… the intent is to highlight how movers & shakers kick-ass in the real-world, literally and figuratively. It's less about money, and more about the motivation, inspiration, and perseverance necessary to be the best at what you do the best.
Sound Matters interviews focus on philosophies of success, perseverance, risk-taking, failure, fear, uncertainty, recovery, change, communication, and personal achievement among other topics. It's less about what you do and more about who you are. It's for the 5%.
Sound Matters interview questions encourage critical thinking and contemplation. Deliberately deeper, philosophical discussions are the goal. Questions and conversations that attempt to get at the core of each person's truth, without a guarded, watered-down version being presented. Tom asks compelling questions; relevant questions; provocative questions; and fun questions. Without this type of diversity… it's just another interview, so what's the point right? The end-game is value, and possibly some amount of revelation for the participants, the audience, and the interviewer.
"Being an on-air guest with Tom Leu felt like an episode of 'Inside the Actor's Studio.' Great questions; great conversation. I came away from the interview feeling very fulfilled." ~ Michael Corin, formerly of Anavox
All interviews are recorded and/or transcribed for posting on the Sound Matters radio website, and on Tom's other professional websites and other broadcast outlets. Tom Leu & Leu Success Resources, Inc. own the rights to all interviews and may publish both audio and/or text versions online and/or in print. Interviewees are encouraged to republish and post audio and text versions of interviews onto their own websites and through their social media pages. Creative Commons license applies.
>> Interviewees will be asked to voice and record a quick show ID for broadcast following the interview in a general format such as: "This is _____ from _____, and you're listening to Sound Matters: Music & Entertainment Talk with Tom Leu" or some variation thereof. Thank you in advance!
PLEASE NOTE:
**Sound Matters interviews are NOT solely intended to be a "plug" of what you're doing now and/or what your upcoming business endeavors are. While Tom will ensure that this information is included within the interview, please understand this is NOT a commericial, but a commentary designed to help others learn from your journey, experiences, and expertise. We discuss the underlying philosophies and strategies that drive what you do that fuel your progress and success.
________________________________
**Are you interested in being interviewed and featured on the Sound Matters: Music & Entertainment Talk with Tom Leu radio show? Do you have compelling a story to tell? Email us at soundmatters@tomleu.com with your information.
Please include the following within the body of your email:
1. Name
2. Group/Organization/Company
3. Summary of your story and experience – what you've overcome, accomplished, and learned, etc.
4.The gist of what you want to communicate and share through this interview.
5. Anything else you feel is pertinent.
Thank you!