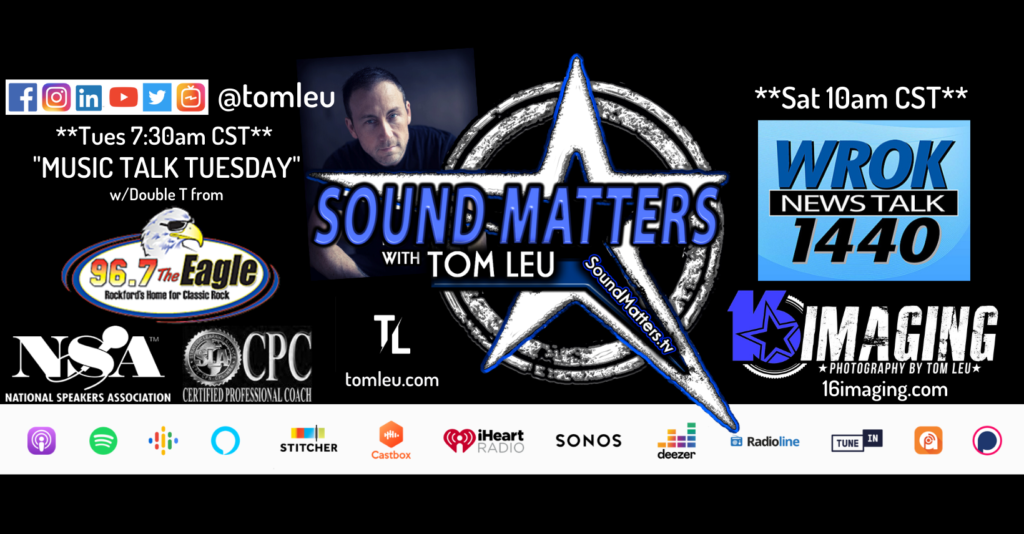 About the SOUND MATTERS Radio Show & Podcast:
Entertaining Matters in Music (& Entertainment topics past & present), Marketing (the buying, selling, & business of music & entertainment, & its affect on culture), Motivation (insights & encouragement to inject some positivity into the conversation), & Communication (the most important skill set we all need to excel).
Hosted by a musician, former television host, radio and podcast host, Tom Leu (Suite Oblivion) created the Sound Matters radio show to bring together the best of music, motivation, and talk radio that rocks! Sound Matters is a multi-media brand of interviews, reviews, images, articles, commentary, and a weekly radio show/podcast by Tom Leu. Topics center on the worlds of music, marketing, entertainment, culture, communications, and motivation. Sound Matters bridges the gap between music journalism, cultural commentary, and personal development. It's rock n' roll and it's motivational.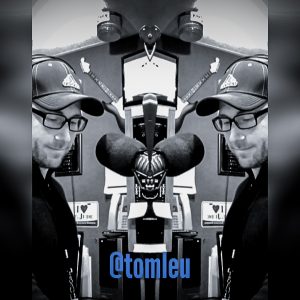 A weekly talk radio show containing commentary, news, interviews, music, and callers. The show features in-depth conversations with movers and shakers in the music and entertainment industries (including musicians, journalists, authors, filmmakers, managers, photographers, broadcasters, etc.). Guests share insights and backstories about their work, their world-views, and how they see its affect on the music and entertainment businesses, culture, and communications. Biographies of "successful" people have always inspired and encouraged me. These shows also feature mini-biographies of folks who "rock" in the real-world, the movers, shakers & decision-makers. Some guests you've heard of, many you haven't yet, but possibly will. The goal is to get energized, encouraged, and inspired by hearing others' stories, trials, tribulations, and successes.
About Tom Leu:
Tom Leu, MS >> www.tomleu.com & www.16imaging.com
Based in Rockford, IL
> Writer, Professional Speaker/Trainer, Photographer, Cultural Commentator, Lifelong Radio Enthusiast…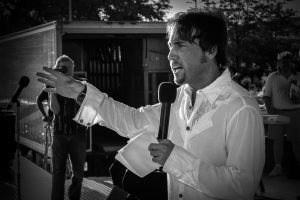 > Tom Leu is a music journalist, concert photographer, professional keynote speaker and seminar leader at TOMLEU.com, a member of the National Speakers Association, a Certified Body Language Trainer, and a Certified Professional Coach.
> Photojournalist for 16IMAGING.com, and a regular contributor to AntiHero Magazine & RockRevolt Magazine.
> Author of the Musician's Corner® books and resources.
> Media personality and former on-air DJ at Q98.5 radio, current morning show host/co-host on 1440 WROK, and host of the "Ground Level" TV television show shot & produced at Rock Valley College (2002-2007).
> Musician from Rockford, IL.
> Academic Dean; Psychology and Communications Instructor; Founder of the Education Edge™.
"I've been a music enthusiast, historian, and fan since my first Beatles record and exposure to AM radio in the early 1970's. I've lived and breathed the topics we talk about on this show to this day, and am beyond grateful for the opportunity to share it with others who love this stuff as much as I do." ~ Tom Leu
Guest Inquiries, Music Submissions, & Advertising:
>> Please email us at: SoundMattersShow@gmail.com
Social Media:
Facebook: http://facebook.com/groups/soundmatters
Twitter: http://twitter.com/tomleu
Instagram: http://instagram.com/tomleu
Other Websites:
www.tomleu.com (professional speaker, trainer, & seminar leader site)
www.16imaging.com (professional photography site)
Stay tuned-in…