008: Stephen Pearcy
Sound Matters 008:
February 25, 2017
Episode #008 of the Sound Matters radio show features Tom's interview with Stephen Pearcy of RATT talking about his latest solo album Smash, sobriety, upcoming touring plans, Ratt news, the Bobby Blotzer saga, meeting Robert Plant, and more. Tom and Jackson from 96.7 the Eagle discuss Headline Music & Entertainment news, and offer up their commentary and views about the 2017 Rock & Roll Hall of Fame inductees. Each Sound Matters Radio show concludes with a Sound Matter Moment…
On This Episode:
Get Sound Matters Radio interview podcasts on >> iTunes & Spreaker and full show streams on >> Mixcloud
Headline Music News: iTunes, Axl Rose & AC/DC, & Florida Georgia Line, Nelly, Chris Lane…
2017 Rock & Roll Hall of Fame Inductees…
Sound Matters Spotlight: Fleetwood Mac's 1977 album Rumors Turns 40…
Interview Guest: STEPHEN PEARCY of RATT
This Week in Music History…
Sound Matter Moment… "Right Now"
>> Episode #008 in its entirety (with music) streaming on Mixcloud here:

Links:
Stephen Pearcy of RATT Facebook Page – www.facebook.com/SEPearcy & main website – www.stephen-pearcy.com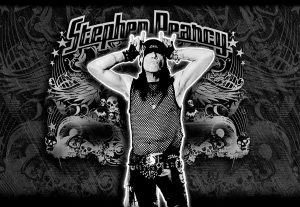 Inside the Interview:
01:20 – On Stephen's new solo album Smash…
03:00 – Collaborating with Chris Hager
03:26 – On the process of recording his 4th solo album compared to previous album…
04:40 – On working with Beau Hill again…
05:13 – About the track "Rain"
05:54 – On song selection for the new solo album…
06:44 – On sobriety…
09:19 – The upcoming tour…
10:16 – Stephen's take on the music business today…
11:05 – About including lyrics with this album for only the 2nd time…
12:12 – On the freedom of being a solo act versus working within RATT…
12:53 – Upcoming Ratt touring plans…
13:30 – On Bobby Blozter…
17:12 – On Stephen's second book…
18:18 – A question no one ever asks him…
19:01 – Who would Stephen like to interview and why…
19:32 – On meeting Robert Plant of Led Zeppelin…
Connect with Stephen Pearcy:
Website: www.stephen-pearcy.com
Facebook: www.facebook.com/SEPearcy
Twitter: www.twitter.com/StephenEPearcy (@StephenEPearcy)
Instagram: www.instagram.com/septopfuel (@septopfuel)
Rock & Roll Hall of Fame 2017 – www.rockhall.com/inductees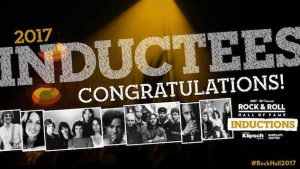 A 'Sound Matter Moment' >> www.soundmatters.tv/right-now
Episode Sponsors:
>> If you, your business, or organization is interested in sponsoring the Sound Matters radio show, please email us at soundmatters@tomleu.com
**On-demand show podcasts and streams of all episodes will be available the week following each show's air date on this site, as well as on iTunes > HERE.
> Until we meet again… Stay tuned-in…
Click below to listen to recent Sound Matters radio episodes: