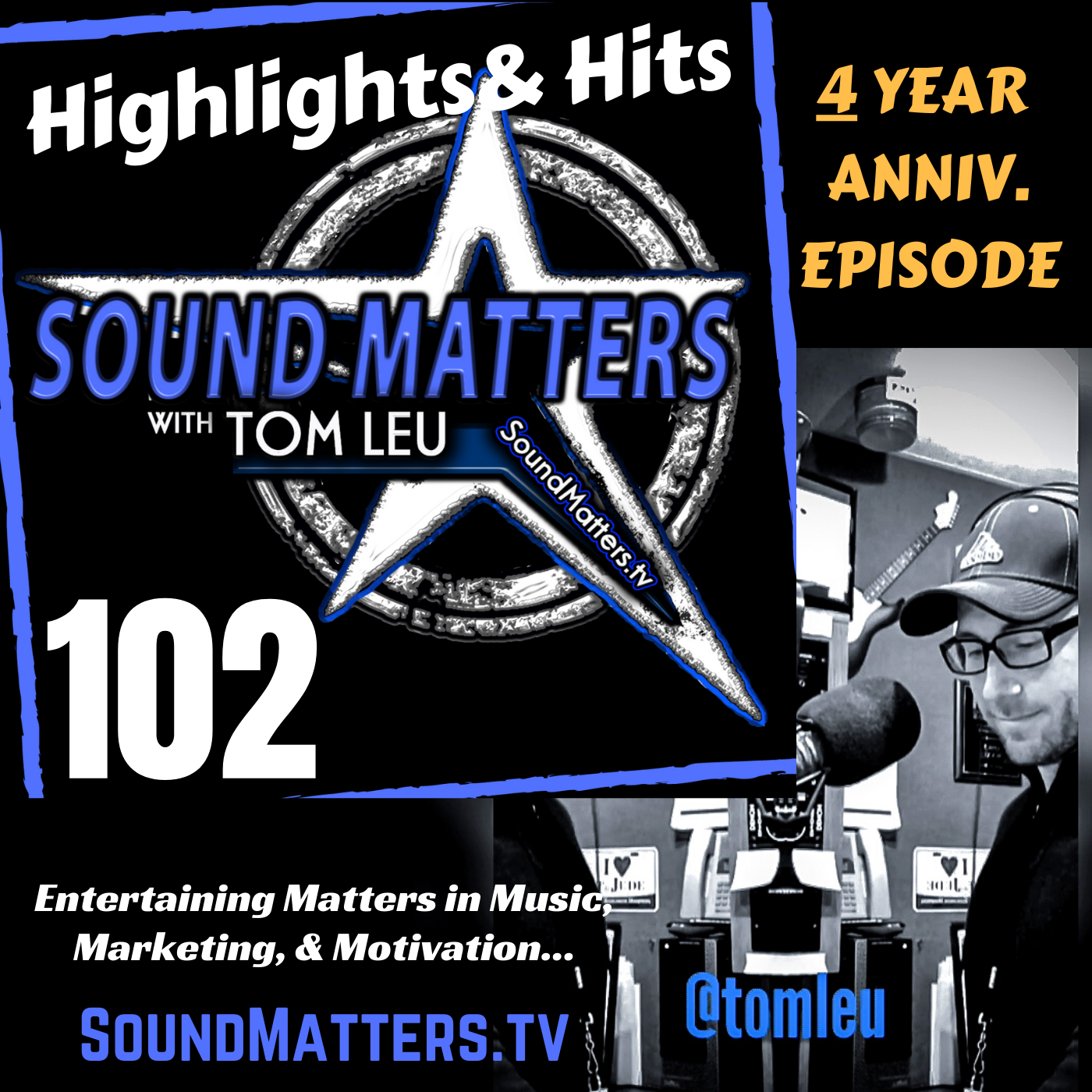 January 02, 2021
Sound Matters 4 YEAR ANNIVERSARY "Highlights & Hits" show #102 features conversations about new themes and topic driven shows going into 2021, songs about new beginnings, and well-wishes from past show guests and listeners thanking us for doing the show throughout a very tough year. Guests include show producer, Spencer Jacobsen, Kevin McCarthy, Christian Leu, and WROK's Joe Dredge and Riley O'Neil.
SOUND MATTERS Facebook Group: www.facebook.com/groups/soundmatters
Episode #102 – The Podcast:(also on Spotify, Apple Podcasts, Amazon Music, Google Podcasts, iHeartRadio, Stitcher, TuneIn Radio, & Spreaker)
Episode Sponsors:
If you, your business, brand, or organization is interested in sponsoring the Sound Matters Show, please email us at soundmatters@tomleu.com with inquiries.
Click below to listen to recent Sound Matters show episode: