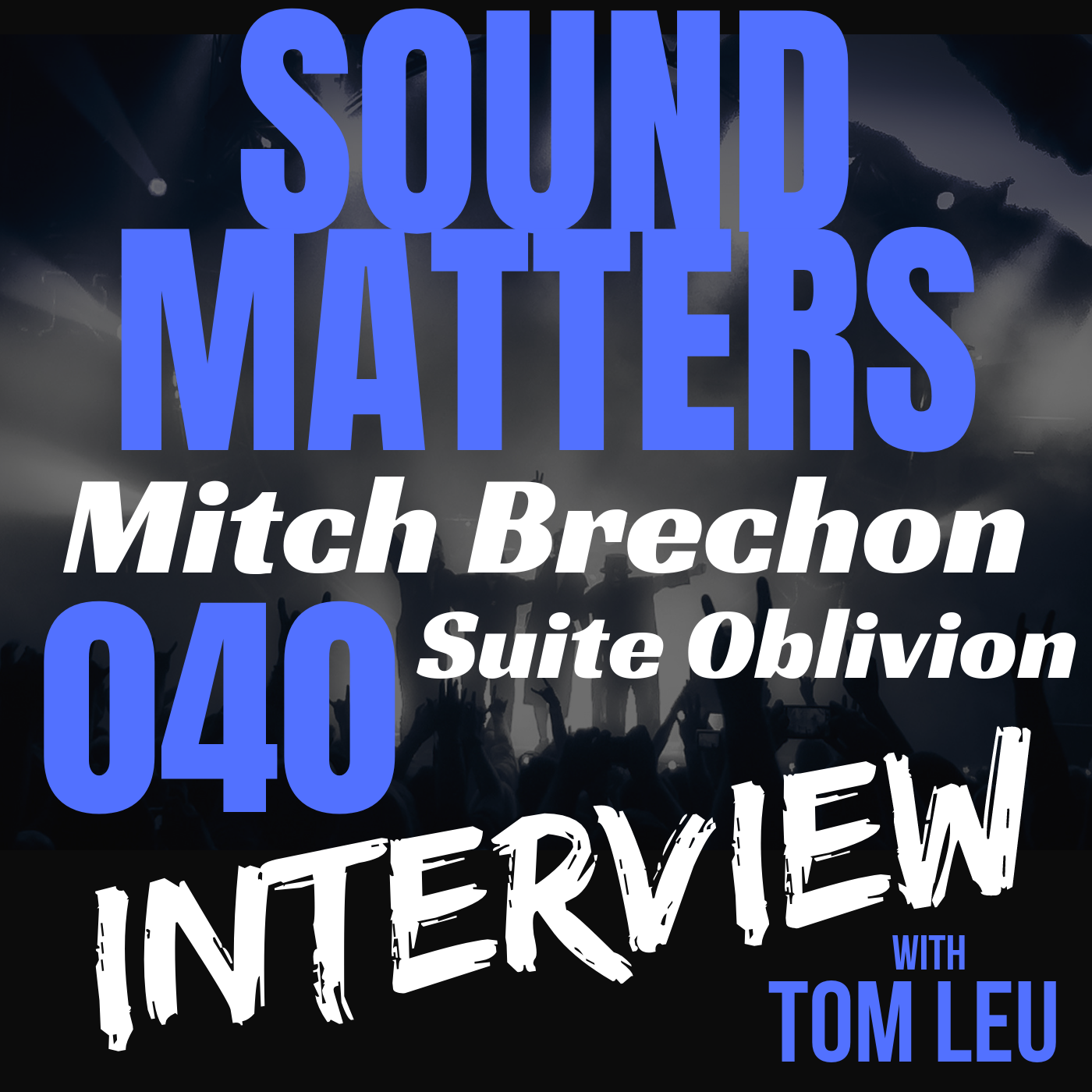 December 16, 2017
Sound Matters show #040 features Tom's conversation with longtime bandmate Mitch Brechon from Suite Oblivion talking through his journey in music culminating in the formation of Suite O' and the band's storied history…
On This Episode:
Get Sound Matters Radio interview podcasts on >> iTunes, iHeartRadio, Stitcher, TuneIn, & Spreaker
INTERVIEW Guest: Mitch Brechon from Suite Oblivion
Episode #040 – The Podcast: (also available on iTunes, iHeart Radio, Stitcher, Spreaker, & Tune In Radio, etc.)
Inside the Interview:
02:26 – Mitch's early days in Rockford, IL and start in music and bands…
04:19 – New bands at Illinois State University and onto Chicago, IL in the 80's and 90's…
07:17 – On Haven evolving into Patron Smith eventually with Mitch, Tom on drums, Chris White on bass, and Jimmy Montana on guitar…
09:03 – On the choice and meaning of the band name, Suite Oblivion…
12:22 – On the debut Suite O' album Shine, and addition of Jay Mock on guitar…
14:30 – A new version of Suite O' is born adding Jro Rostamo on bass and Kevin Hutchins on drums…
16:27 – Suite O's vocals and the sound of the band…
17:21 – On the Suite O' reunion show…
17:41 – On the Rockford music scene in the late 1990's early 2000's…
18:59 – On recording at the Noise Chamber with producer, Jimmy Johnson…
20:11 – The wrap up…
Connect with Mitch Brechon:
Facebook: www.facebook.com/mitch.brechon
Episode Sponsors:
>> If you, your business, brand, or organization is interested in sponsoring the Sound Matters Radio Show, please email us at soundmatters@tomleu.com with inquiries.
**On-demand show podcasts and streams of all episodes will be available the week following each show's air date on this site, as well as on iTunes > HERE.
> Until we meet again… Stay tuned-in…
Click below to listen to recent Sound Matters radio episodes: