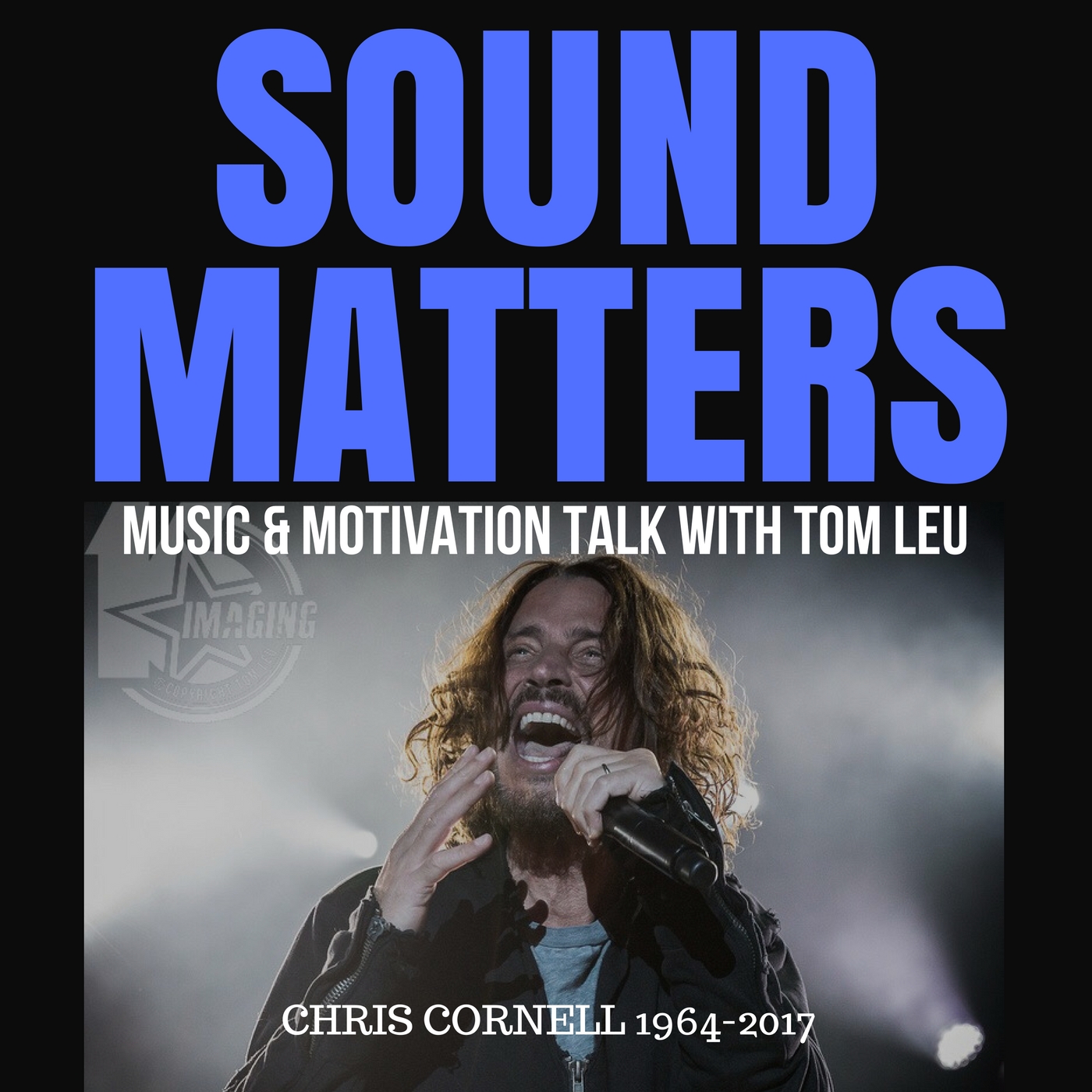 May 20, 2017
Episode #019 of the Sound Matters radio show features Tom's recap of the NORTHERN INVASION 2017 festival where sadly, one of the last Soundgarden shows with the late Chris Cornell took place. Tom shares his reactions and pays tribute to Chris Cornell who passed away this week. Tom hosts special guests Chuck Stout and Ringo Nelson from RIPT discussing the new era of the band, and Rockford's Local Music Scene updates with 96.7 The Eagle's Kevin McCarthy. All Sound Matters Radio episodes conclude with Tom's signature Sound Matter Moment.
On This Episode:
Get Sound Matters Radio interview podcasts on >> iTunes & Spreaker and full show streams on >> Mixcloud
Sound Matters Chris Cornell Spotlight: Soundgarden, Badmotorfinger, 1992 ("Outshined") & Superunknown, 1994 ("Fell On Black Days"), Temple of the Dog, Temple of the Dog, 1991 ("Times of Trouble")

Rockford's Local Music Scene

with Kevin McCarthy from 96.7 The Eagle
INTERVIEW Guest: CHUCK STOUT & RINGO from RIPT
Sound Matter Moment… "That Smell"
>> Episode #019 (with Spotlighted music) streaming on Mixcloud here:
Links:
Chris Cornell of Soundgarden… RIP May 17, 2017 >> www.chriscornell.com
RIPT from Rockford Facebook page: www.facebook.com/riptfromrockford
A 'Sound Matter Moment' >> www.soundmatters.tv/that-smell
Episode Sponsors:
>> If you, your business, or organization is interested in sponsoring the Sound Matters radio show, please email us at soundmatters@tomleu.com
**On-demand show podcasts and streams of all episodes will be available the week following each show's air date on this site, as well as on iTunes > HERE.
> Until we meet again… Stay tuned-in…
Click below to listen to recent Sound Matters radio episodes: