014: RIPT
April 08, 2017
Episode #014 of the Sound Matters radio show begins with Tom's top 5 recent Academy of Country Music (ACM) awards show moments worst to best, and a recap of the 2017 Rock and Roll Hall of Fame induction ceremony. Tom & Joe Dredge from WROK radio compare their Top 10 90's albums and notable exceptions. This episode also features Tom's latest interview with guitarists Ringo Nelson and Gregg DeCarlo, drummer Wally Houck, and new lead singer Chuck Stout from Rockford's RIPT talking about the band's new line-up and future plans.
On This Episode:
Get Sound Matters Radio interview podcasts on >> iTunes & Spreaker and full show streams on >> Mixcloud
Tom's 2017 ACM's Top 5 Moments Worst to Best…
2017 Rock and Roll Hall of Fame induction ceremony recap…
90's Top 10 albums… and notable exceptions…
Sound Matters Spotlight: Journey's Evolution, 1979 ("Just The Same Way"), Lenny Kravitz's Mama Said, 1991 ("Always On The Run")
Interview Guests: RINGO, GREGG, WALLY, & CHUCK from RIPT
>> Episode #014 (with spotlighted music) streaming on Mixcloud here:

Links:
RIPT Facebook Page – www.facebook.com/riptfromrockford/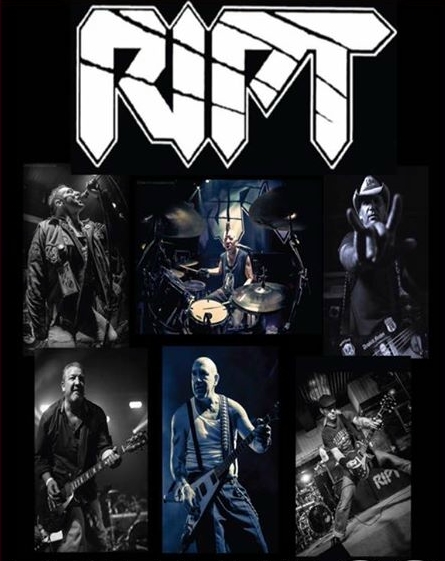 Inside the Interview:
01:27 – On the recent line-up changes in the RIPT camp…
02:42 – What things are like now with Chuck in the band…
03:23 – It's not just reunion shows anymore; it's a new era for RIPT…
04:40 – What can fans expect of the new RIPT?
05:35 – On how Chuck is assimilating into the new role…
06:50 – On how Ringo is keeping up with progress back in Rockford…
07:50 – On rehearsing with all band members present…
08:19 – On Chuck's background in music…
08:56 – On Ringo and Chuck's first meeting and the notorious "8 track" story…
12:24 – Wally recounts meeting Ringo for the first time…
13:51 – On the upcoming RIPT gigs…
15:07 – On new & older RIPT tunes being included in the set lists moving forward…
16:55 – On Tim Speer's additions to the band & writing new music…
18:41 – On Chuck's first audition…
19:40 – On RIPT's management moving forward…
20:17 – The new band from Wally's vantage point behind the drums…
21:43 – On future RIPT shows & offers going forward…
22:51 – Not just a new RIPT line-up doing reunion shows…
23:35 – Did Chuck think he would ever be fronting RIPT?
25:01 – On RIPT's time management skills, and the need for bail these days…
Connect with RIPT:
Facebook: www.facebook.com/riptfromrockford/
Twitter: www.twitter.com/riptband (@RIPTBAND)
A 'Sound Matter Moment' >> www.soundmatters.tv/groove-machine
Episode Sponsors:
>> If you, your business, or organization is interested in sponsoring the Sound Matters radio show, please email us at soundmatters@tomleu.com
**On-demand show podcasts and streams of all episodes will be available the week following each show's air date on this site, as well as on iTunes > HERE.
> Until we meet again… Stay tuned-in…
Click below to listen to recent Sound Matters radio episodes: